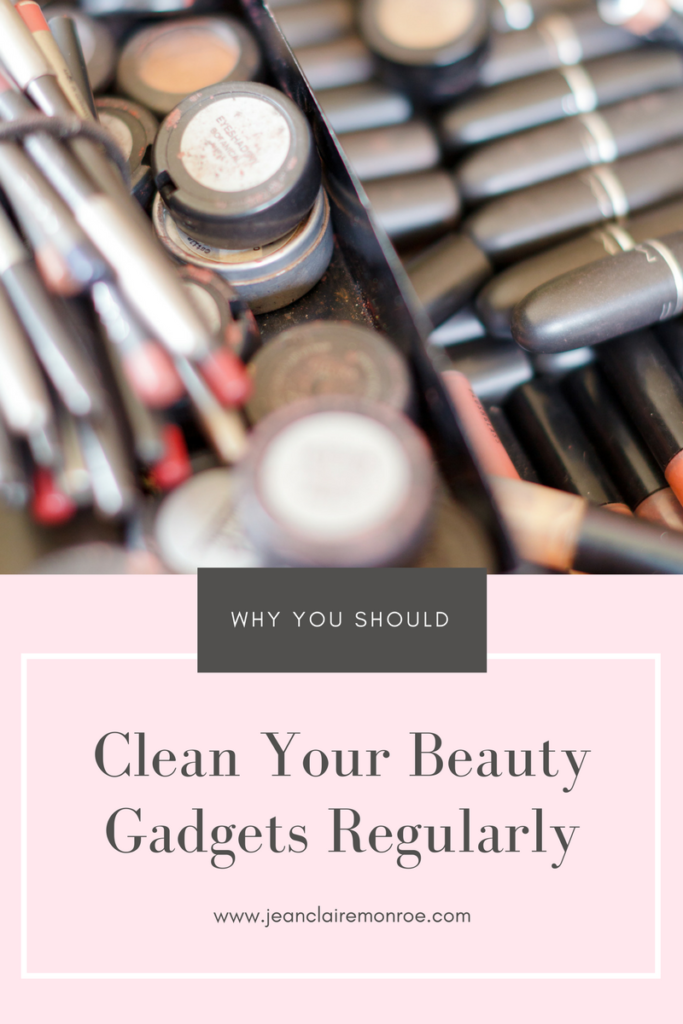 Hello, friends!
I am so excited to announce that today's post is brought to you Sophia Evans from Tenancy Tidy Cleaners! Sophia is based out of London, England, so you might be wondering why I'm featuring a post from a UK business. Well, I'll tell you why.
You NEED to read what she has to say. 
And you know I LOVE the UK! #scotlandforever
So many of us gals are guilty of not cleaning our makeup brushes and utensils regularly – myself included. Her article is a wakeup call for all of us. It's time we take  better care of our skin ladies. Here she is y'all.
Learn it. Live it. Love it.
Why You Should Clean Your Beauty Gadgets
Buying good beauty gadgets can be a really expensive investment and this is why you should take a proper care of them, so that you will be able to use them longer and have good payback for the money you have spend. There are quite a few reasons to keep your makeup tools clean and most of them deserve your attention.
Avoid acne
This is quite essential if not the most important reason to keep your makeup brushes and tools clean. Dust, debris, bacteria and dead skin are easily attached to the bristles of your brushes and if you don't clean them regularly you are only transferring all of this dirt onto your makeup and your face. Thanks to all of these gross things, you can easily clog your pores which will definitely lead to acne problems.
Enjoy effortless makeup application
If you clean your makeup gadgets every week, or at least every two weeks, you can be sure that the application of make up will be much more easier. Using clean brushes can promise you easy blending of eye shadows and a clean eyelash curler can curl your lashes in no time. If you really want your makeup to look flawless, you must make sure that your beauty tools are properly cleaned and ready for use.
Prevent bacteria
Beauty gadgets, especially makeup brushes are harvesting so many bacteria, that sometimes they can exceed even the level of bacteria on your toilet brush. This problem shouldn't be neglected as it can cause serious problems for your health.
Don't ever use a beauty tools which belong to someone else, because you can never be sure of the condition of their makeup instruments. Run your brushes true warm water every week and use shampoo or a mild soap to clean them properly. For the disinfection of their handles you can use rubbing alcohol. This simple care for your beauty supplies can prevent the risk of pink eye and even a life threatening deceases.
Slow down the appearance of wrinkles
If you don't clean properly your beauty tools you are condemning your skin to stress which is caused by the germs your are spreading with your makeup gadgets. After all of this, your skin will wear much faster and its elastin and collagen will start to break down at faster rates which will lead to wrinkles.
Keep your brushes soft
If you clean your makeup brushes regularly it will keep them soft. Otherwise the make up and dirt which stick to the bristles of your brush can make them get stiffer and this can easily cause an irritation to your skin. To avoid this unpleasant feeling, clean your brushes every week and even do a simple wipe after every use.
Make them worth their price
Buying expensive and high-quality makeup utensils can be quite expensive. If you take proper care of your beauty gadgets you will be able to use them for years. If other reasons are not quite motivating for you, then think about your budget. A simple cleaning can promise you an excellent use of your makeup tools for years. Do yourself a favour and make your beauty gadgets worth their price.
We use our make up to enhance our beautiful features but if our beauty tools are not in good condition the end result can get quite ugly. If you adopt the habit of cleaning your brushes and tools every week, you can always enjoy a flawless makeup. Maintaining a good hygiene of your beauty tools will repay you in long years of quality application. Your beauty is worth sacrificing a few minutes of your life every week.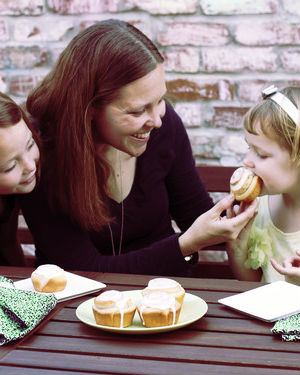 Sophia is an owner of Tenancy Tidy Cleaners, a small cleaning company that she manages with much love. She's the wife of the greatest husband she could ask for and a proud mother of two.
Thank you so much, Sophia!