It's Show and Tell Tuesday!
Twice a month Andrea hosts this link up where we show and tell something. This month's topic…
GUILTY PLEASURES.
We all have a few guilty pleasures to relish in. Here are just a few of mine:
*****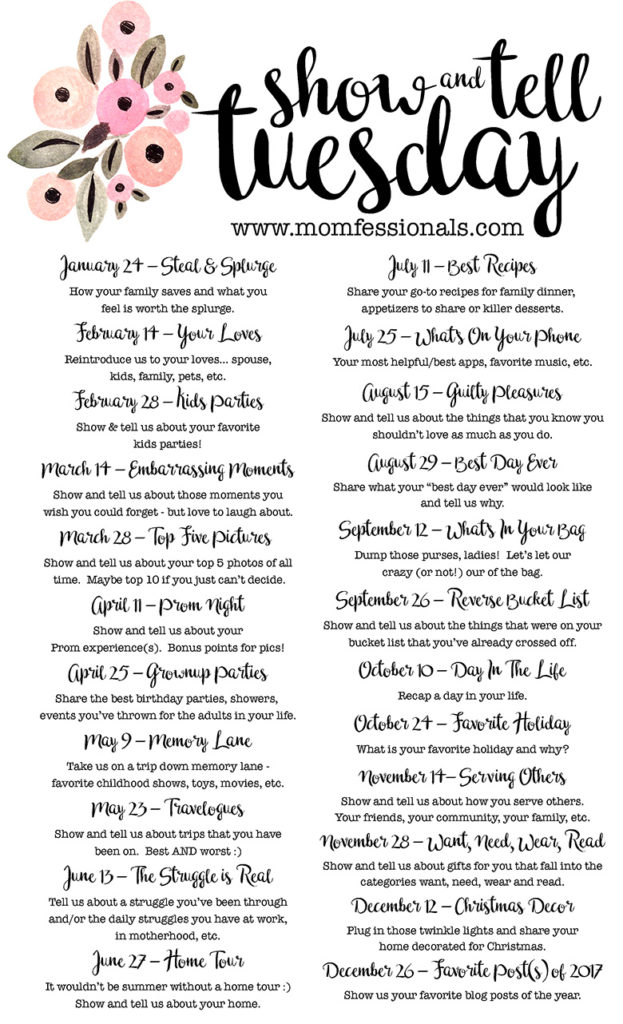 ******NETFLIX/TV SHOWS******
I can watch Charlie's Angels over and over and over. It's probably my favorite TV show of all time. This may shock some of you that know this show, but I prefer the Cheryl Ladd years over the Farrah Fawcet year.
#shamefuliknow
And here's a fun little fact for you – my name was originally supposed to be JILL Claire MONROE.
Jill Munroe was Farrah's character. My mom and dad got so much slack for that name. Everyone thought I was being named after Farrah's character because this show was so big in the early 80s. I soon became Jean (Mom's middle name) Claire.
Gilmore Girls is another one of those shows I can watch any time no matter the episode. My dad HATED this show when I still lived in the house. He couldn't stand how fast they talked and how everything was a joke. I think this made me love it even more. I even bought a couple of shirts back in college just because Lorelai wore them on the show.
#sorrynotsorry
#lukeandlorelaiforever
I am totally Team Damon. He's just cuter. And has the better personality.
(Y'all are gonna quit reading my blog now. First my Farrah betrayal and now I admit I don't like Stefan. Ha!)
I was hooked on PLL from the very first episode. I LUV it!
Is Full House not just the best TV show ever?! Do y'all watch Fuller House too?
This is a trainwreck of a TV show. SO much drama. But it so hooks me. Love OTH!
******MUSIC******
Okay, I admit. I am a sucker for a boy band and it doesn't get cheesier than the Beach Boys.
My favorite song is Kokomo.
Have you ever seen/heard the Muppets do Kokomo? Hilarious!
Don't know about you, but I wanna go to Kokomo!
I  want it that way. The Backstreet Boys way that is!
And a little Britney makes everything better!
My favorite band ever – Heart! Totally a guilty pleasure!
******ONLINE SHOPPING******
This may not seem like a guilty pleasure to some of you, but it is totally one of my favorite things to sit around and do! I love browsing eBay for absolutely nothing in particular and Amazon for books. We know I am a sucker for books. I'm CONSTANTLY buying books!
And Nordstrom is my favorite place to shop for classics!
(Lots of new FALL arrivals! I'm so ready for fall!)
I just love Show and Tell Tuesdays!
For previous posts click on the SATT tab on the side bar or you can find them here.
What are YOUR guilty pleasures?!