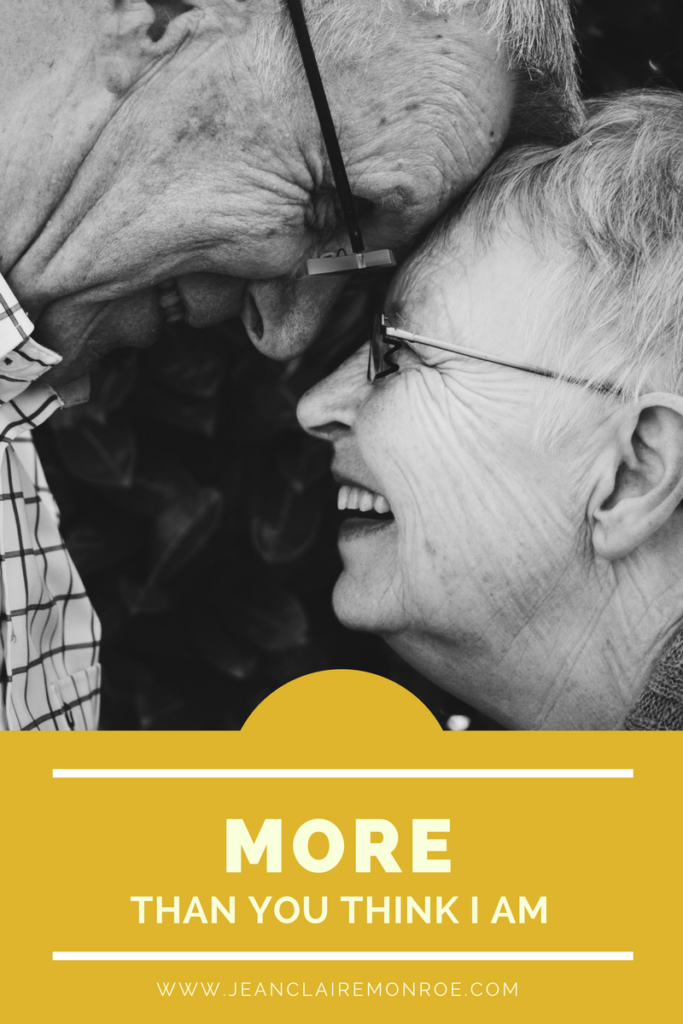 Ruth followed the winding hallway before her. Tile after tile she walked. Where was she going again? Ruth remembered it was important, so she kept walking. She would figure it out before she got there. She passed Carolyn (or was it Marilyn?), the sweet lady who gave Ruth her morning medicine. Ruth could have sworn there were more pills today than yesterday. Did she take her medicine yesterday? She couldn't remember.
Ruth continued to follow the tiled hallway. Where was her husband? Maybe he could spark her memory. "Jimmy!" she called. "Jimmy, where are you?" Around and around Ruth circled the hallways. She figured Jimmy was out in the garden. She walked over to the nearest window and peered into the yard. Where was that Jimmy?
Frustrated but determined, Ruth pressed on, tile after tile. Finally, she gave up and took a seat in the living room. Who put a snack machine in her living room? "Jimmy!" she called again.
A petite young girl walked towards her with a cup of water. Ruth couldn't remember hiring a maid. The girl's nametag read "Jasmine". Maybe Jasmine could find Jimmy.
Jasmine was so tired. She was nearing the end of her twelve hour shift, and she still had dinner to cook for her kids. She was not in the mood to deal with another one of Ruth's outbursts. Ruth could speak very few words, and sometimes all said was the name Jimmy. Ruth's husband Jimmy had passed away fourteen years before Ruth was diagnosed with Alzheimer's disease. Together, Jimmy and Ruth had only one child, Charlotte, who visited as often as possible. It was becoming increasingly more difficult and sometimes impossible to connect with Ruth.
Jasmine slowly approached Ruth with a cup of water. Ruth reached out and grabbed Jasmine's wrist nearly spilling the water. Ruth looked expectantly at Jasmine and said, "Jimmy?"
Jasmine immediately felt remorse. She began to realize that over time she had stopped seeing Ruth as the loving wife and mother she once was. When Jasmine saw Ruth, she only saw outbursts and frustration. It broke Jasmine's heart that she was no longer able to connect with Ruth the person. All she could do was manage Ruth the disease.
Bridging the gap between the caregiver and the patient is difficult. The caregiver feels isolated and locked out, frustrated by his or her inabilities. At these times, the caregiver must remember values. What does the patient with Alzheimer's value? The possibilities are endless: faith, family, career, dignity, respect, compassion. Each value is still important to an individual with Alzheimer's disease. The most meaningful connections will be based on those values.
Remembering Ruth's values, Jasmine walked Ruth to her room in the nursing center. She picked up Ruth's photo album and pointed to each picture. Jasmine complimented Ruth on her beautiful family. There was a photo of Charlotte in her very first Halloween costume that Ruth had stitched by hand. Jasmine turned the page. Before she could even open her mouth, Ruth grins and says, "Jimmy."
© Jean Claire Monroe 2015