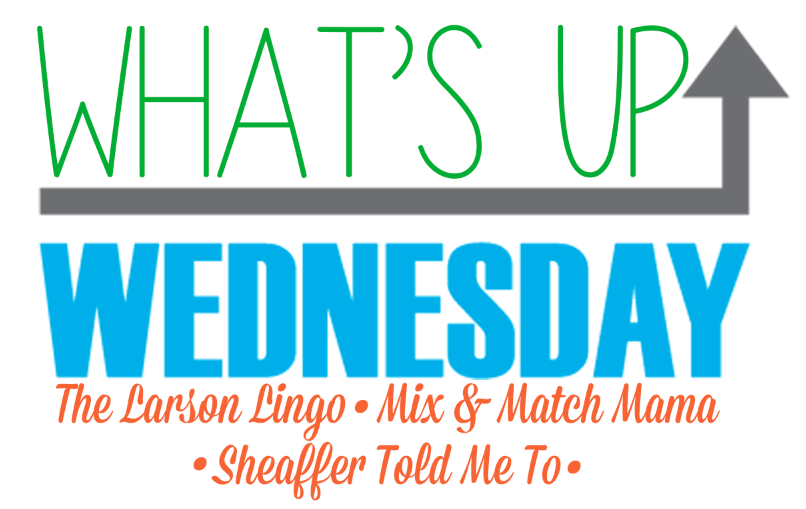 What's Up Wednesday, and what's up with you?
I love these posts! It's so much fun to see what's going on in each other's lives. We are joining up with Mel, Shay, and Sheaffer for their monthly What's Up linkup. This really is a fun little community we've created. I hope you enjoy it as much as I do.
What I'm Eating…
I made Shay's Enchilada Lasagna for Judson a few weekends ago, and he wanted the recipe!

I've also been on the hunt for a classic chicken salad recipe, and this one did not disappoint!
What I'm Reminiscing About…

Scotland.
I will not be getting over this one any time soon.
What I'm Loving…


Hot teas! Especially the Scottish and English breakfast varieties. I've been hooked ever since Scotland.
What I've Been Up to…

Meistersingers…

Peanut…

Bible study…

More Peanut!
What I'm Dreading…
Nothing at the moment.
What I'm Working On…
MY BOOK!!!
What I'm Excited About…

Cozumel!
I will be here in a matter of days!
What I've Been Watching/Reading…

I've been rewatching/listening to Pretty Little Liars while I write.

I used to watch House all the time when it first came out, so I've started watching it on Netflix lately.
And I'm currently reading…

A Woman's High Calling by Elizabeth George
What I've Been Listening To…


I've been really getting into inspirational podcasts lately like these from The Influence Network and Lisa Bevere. Just click on the graphic for more info!
What I'm Doing this Weekend…

Judson and I are going to New Orleans this weekend for his birthday!
What I'm Looking Forward to Next Month…

Did I mention that cruise? Oh, yeah…!
What's up with you this Wednesday? I'd love to hear from you in the comments!