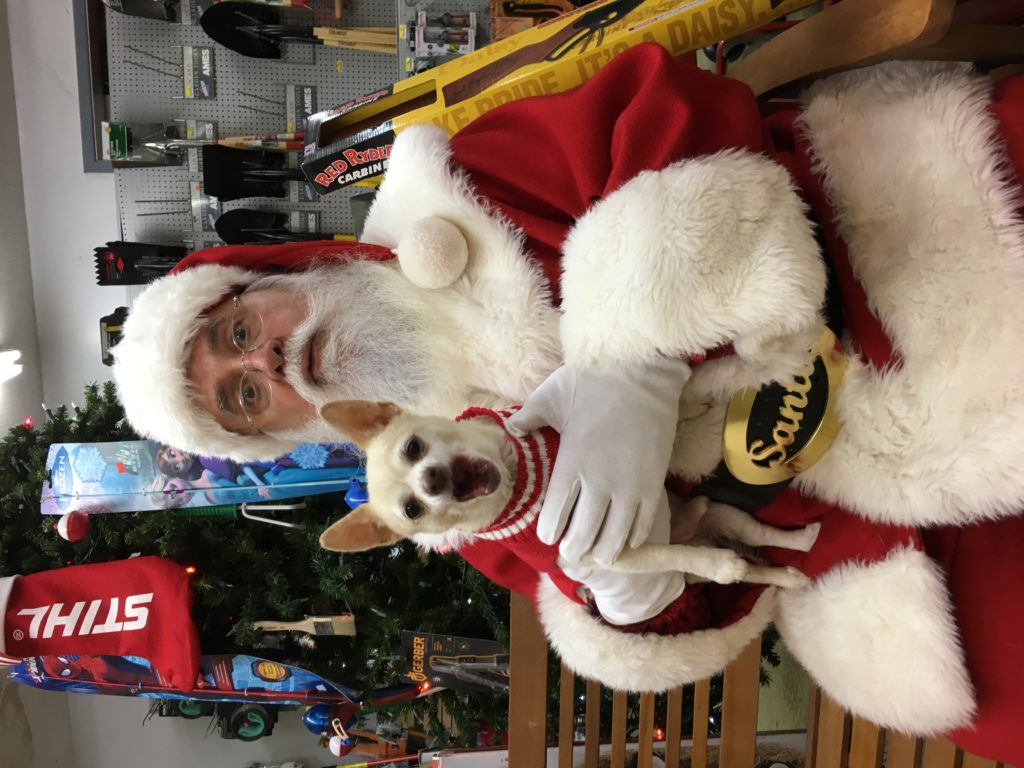 Happy NOVEMBER!
Man, this year has flown by!
Today I wanted to share my WINTER BUCKET LIST with you!
I always love this time of year, but it's easy to get caught up in doing too many things and forget to simply enjoy the moment. This year will be very new and exciting since I'll be a newlywed (GRIN!), so I want to be able to share as many activities with Judson as I can. And at the top of the list is…
…taking Peanut to see Santa!
Isn't that picture above just the best?! I couldn't get him to do that again if I tried. He loves sitting on Santa's lap! (He's probably asking Santa to send him a new Mom since his is dead set on humiliating him in every possible way!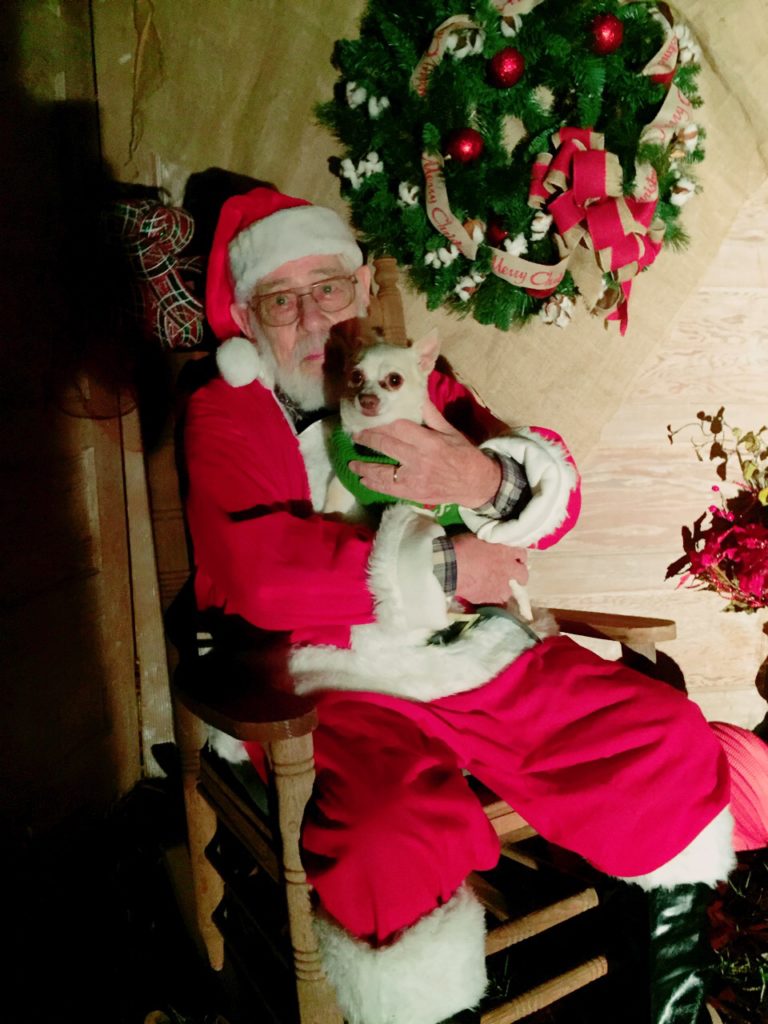 Christmas 2015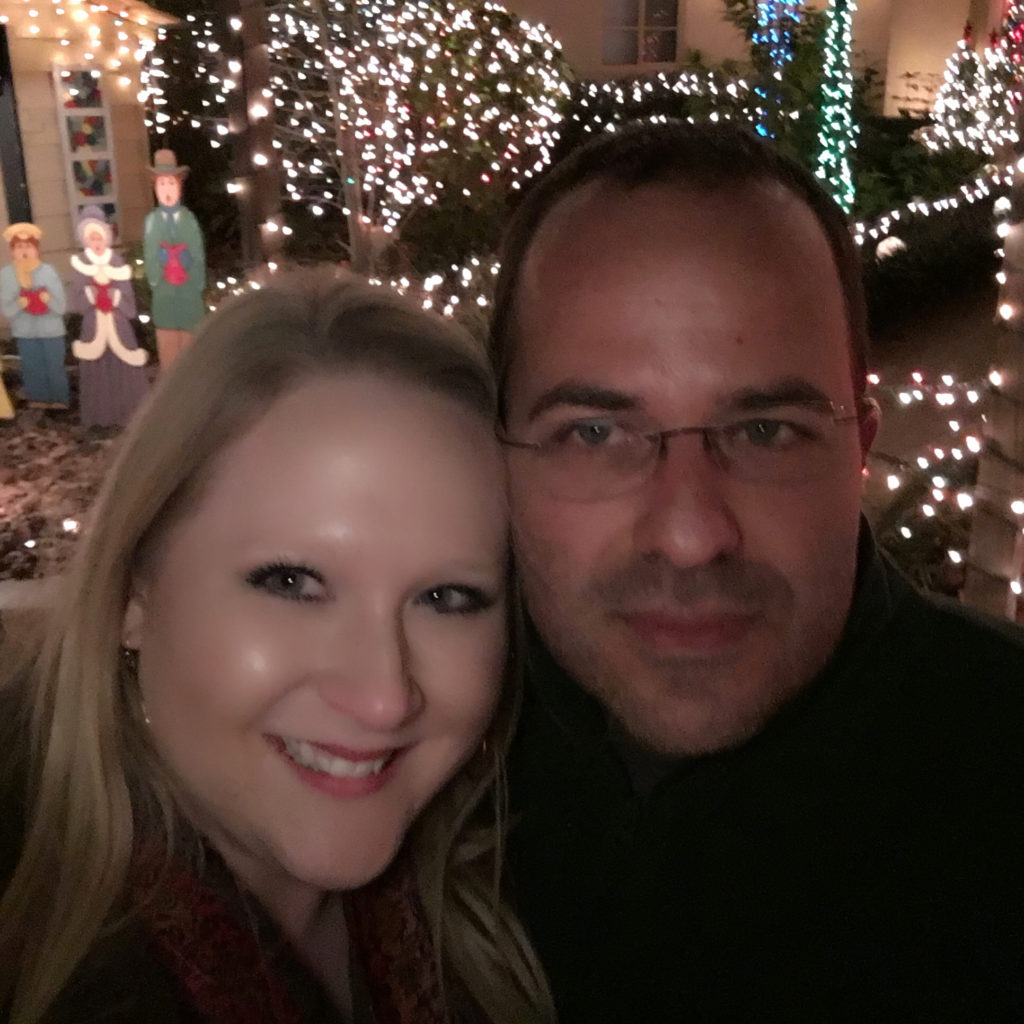 Visiting Lewis Lights
Last year was Jud's first visit to Lewis Lights, and now he's smitten! Lewis Lights is a big deal around here. You just have to visit it to understand. I highly recommend it!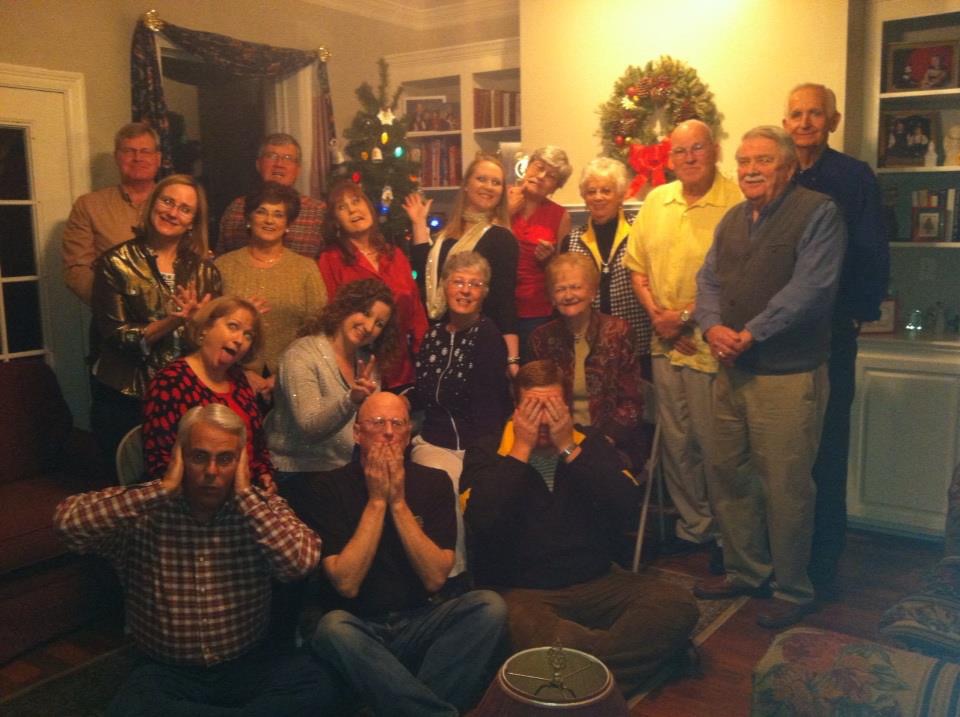 PUMC Choir Christmas Party
I love this group of yahoos right here! This chindig really makes Christmas for us. We love each other so much. I used this picture because some of the ones above are no longer with us. Sigh. It just makes you really enjoy the moments while you can.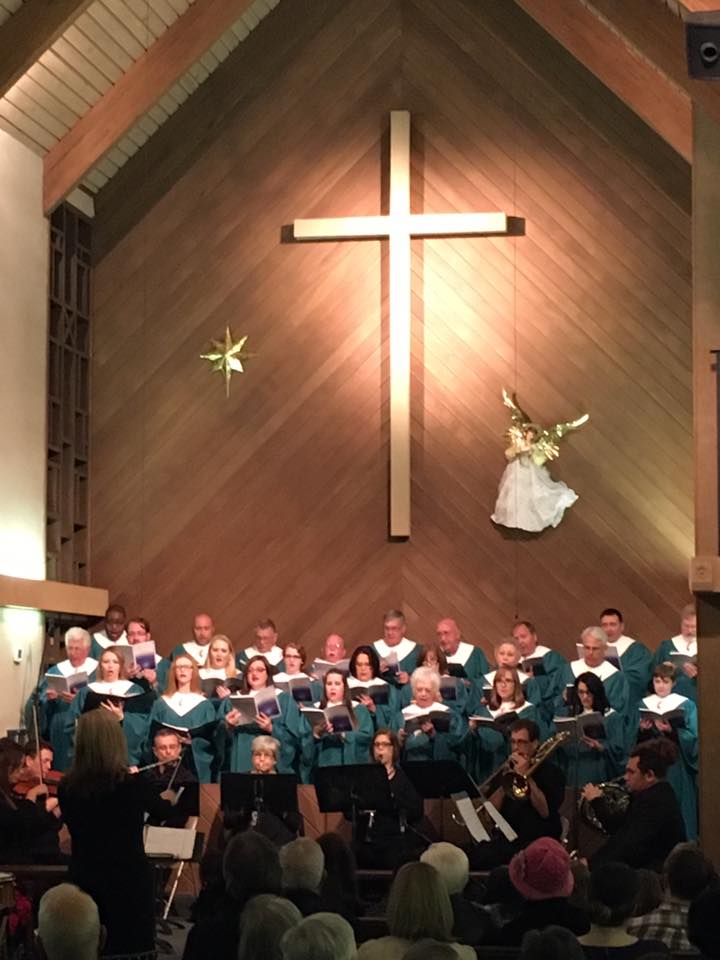 PUMC Cantata
It's not Christmas without a cantata, and my church can put out one of the best!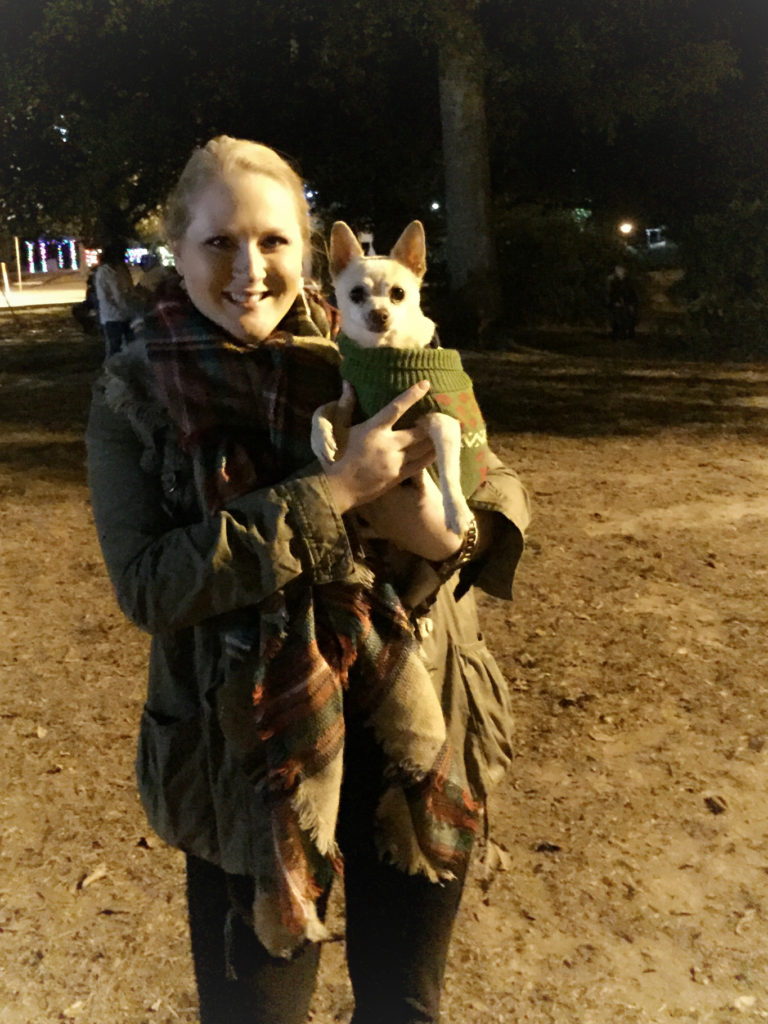 Carols in the Park
This is a more recent traditon in Purvis, but it's lots of fun. Local musicians perform in the gazebo, there's hot chocolate and Christmas snacks, activities for the kids, you name it! I sang a couple of songs last year and hope to get invited again this year!
My best cheering squad came to support me as you can see above!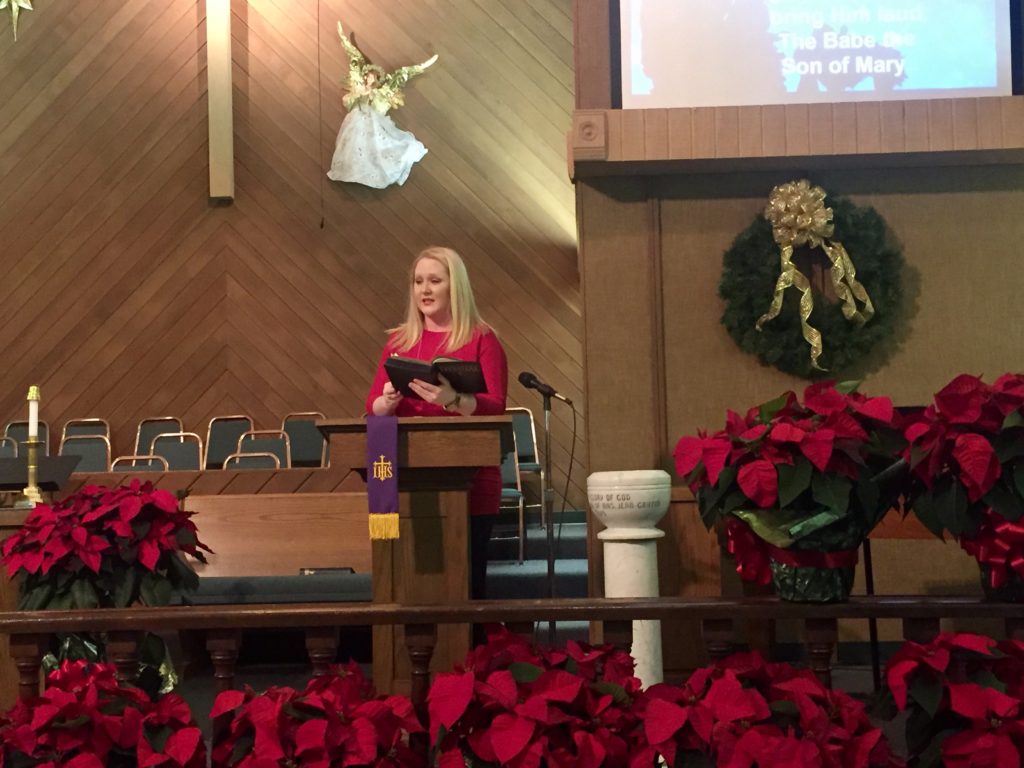 Hanging of the Greens
I love this service at my church. It's always just what I need to set the mood for Advent. And I always enjoy leading the congregational carols every year.
Christmas Books
I love reading lots of cozy Christmas books this time of year. The Winter Street series by Elin Hilderbrand is one of my favorites. I'm currently rereading this series (there are 4 total) in preparation for the fourth installment that just hit the shelves – and is currently on my dresser. I just love this series set in Nantucket.
(I have several books ready to read this season, but I would always like more suggestions!)
(This is where Judson would break in and say, "No suggestions, please! She has over 1,000 books as it is and nowhere to store them!)
Hallmark Christmas Movies
I am all about some Hallmark Christmas movies. In fact, The Christmas Card is on right now as I type this post! Bring on all the Hallmark movies. I just love a happy ending, especially when it includes Christmas trees or puppies!
Gingerbread House
This may sound crazy, but I've never made a gingerbread house. This year will rectify that! I made Judson carve a pumpkin for Halloween, so I can get him to help me with this too. I'm excited! I need your suggestions though. Do you recommend any specific candies? Or a Pinterest article?
Matching PJs
I really want to get matching pajamas for Christmas morning, but I'm not sure this one is gonna fly. Jud may draw the line here. Maybe Peanut and I can get a matching set. He's got a CUTE pair of Christmas pjs already. Maybe I can match those…
North Pole Breakfast
I think this is the cutest thing ever to kick off the Christmas season! Andrea at Momfessionals does this every year for her family, and it gets more precious every season. I want to try to adult-ify this for Jud and myself. I'm already brainstorming ideas.
******************
It looks like I'm going to have an awesome Winter! I'd love to hear your traditions and what you are most looking forward to. Send me an email or a comment below!