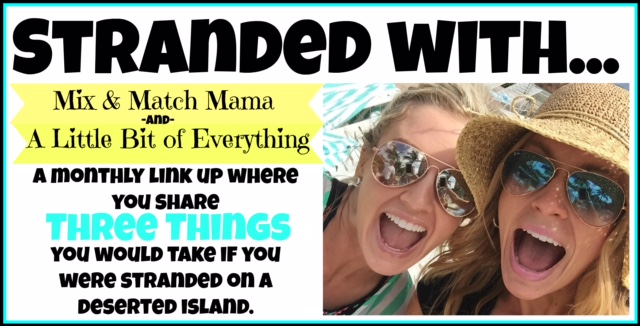 Hey, Hey, Hey! It's Wednesday!
We are linking up with Shay and Erika for their "Stranded" series where we talk about 3 things we would want to be stranded on a deserted island with. This month's theme is celebrities. I've rounded up three celebrities I wouldn't mind being stranded with.
1. Dolly Parton
I've loved Dolly Parton for as long as I can remember. She's the perfect mix of sass and class (my personal motto!) and she would be sure to bring the right amount of spunk and entertainment to the island.
*I shook Dolly Parton's hand in 2001 on that season's opening day of Dollywood! Who's jealous?!

2. Taylor Swift
Taylor Swift is just the perfect best friend isn't she? Her Instagram is full of fun and real life even for a celebrity. I can imagine she'd bring a good, clean party with her to the island!
3. Ian Somerhalder



We need some eye candy out there on the isle, right? Ian is my number one celeb crush, and he just happens to be from Covington, LA – not too far from here!Ian, call me!
He's just so sweet, and cute, and an honorable humanitarian. What's not to love?
******
Let me hear from you! What 3 celebrities would you bring to a deserted island?