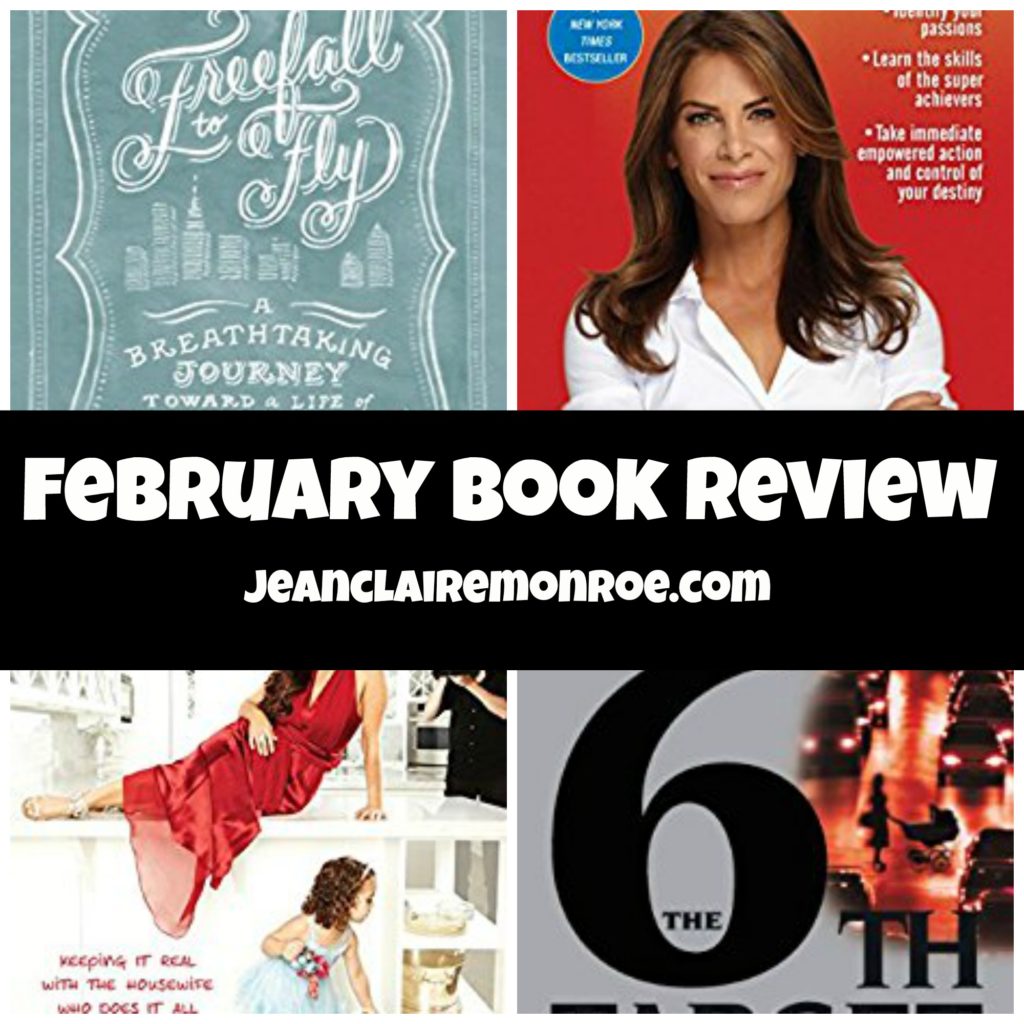 Yay!
It's time for one of my most favorite posts of the month, my book review!
On the last Tuesday of the month I recap all the books I've read (with links to where you can find them too!)
If you missed my January Book Review, you can find it here.
****************
At the beginning of this year I realized that I have TONS of books. Literally hundreds. So, I've been trying to reread some of them to see what I want to keep, and also just to enjoy some great stories I've read through the years.
You'll be hearing about The Women's Murder Club series by Jams Patterson for awhile because I'm only on book 6, and I'm fixing to pick up book 14 of the Pretty Little Liars series (which I haven't been recapping). and I hope to reread several of the "Classics" in my collection as well. Here's to a BIG year of reading!
*****************
First of all, I really wanted to like this book. I've heard lots of Christian authors praise this book by Rebekah Lyons, so I was expecting a great story. Unfortunately, it dragged for me. If you (like me) struggle with depression and anxiety, you will relate to Rebekah's journey through life's up and downs. She moves from Atanta to NYC for her husband's ministry work, and the book narrates this journey as she manages life with three children (one with special needs) and her desire to be more for Jesus.
I'm sorry I even read this book. I thought it would be more narrative, Kyle sharing her stories behind the scenes of The Real Housewives of Beverly Hills, or more on her life story. It's a how-to for dating, snagging a husband, and a bunch of other pointless yarn.
I've been spending A LOT of time on the treamill lately, gearing up for some long-distance running, and I've been watching old seasons of The Biggest Loser while doing so. Watching Jillian on the show reminded me that I had a book of hers somewhere, so I decided to reread it. I remember why I liked it so much! She literally makes you think and deal with any old wounds that may be holding you back from reaching your goals. I even cried through one chapter cause I hate confronting my demons regarding Mom's illness. The only thing that's missing is giving GOD the credit for your successes and ability to fall seven times and stand up eight. She talks a little about "the universe" and "energy" instead. I know where my personal strength comes from, and you have to remember that when reading.
This is the sixth book in the Women's Murder Club series, and it was much better than numbers 4 and 5. A member of the WMC gets shot early in the story (didn't give anything away, that's on the back cover), and one of the other members has to prosecute the shooter who is known to have a major mental disorder that supposedly caused the mass shootings.
*******************
Now, for a little something extra…
How to Read the Bible for All Its Worth
This book is not a light read. It's actually used as a Seminary text in some settings, but it is fascinating to a theology buff such as myself. I have a firmly rooted belief in the inerrancy and importance of Scripture, but it wasn't until Seminary that I really dived into exegesis And I LOVE it. If you are looking for a book to truly help you to read, understand, and apply the Word, this is a great text.
Much love!