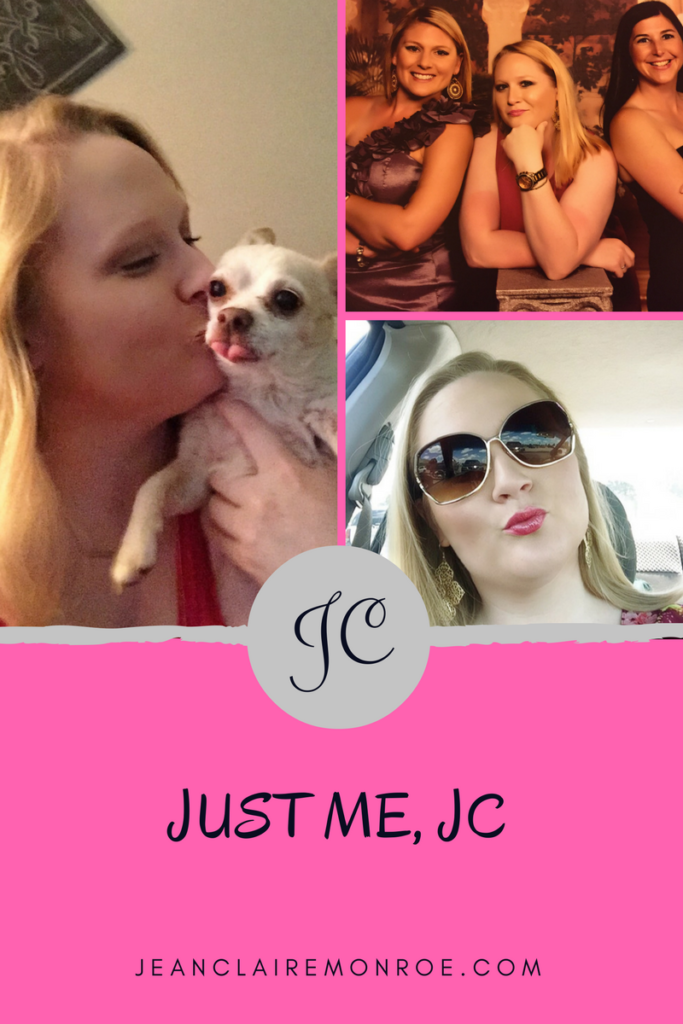 I was trying to come up with a new Just Me, JC post when I realized I haven't really shared anything about my love for music (with the exception of my favorite Christmas Music). One post doesn't even begin to cover my love for all things music, so I'll break it into a few different topics. Right now I thought I would focus on my life playlist. I could even break my life playlist into several categories, but here's the tunes that are the playlist of my life today!
Imagine, John Lennon
Imagine is probably one of my favorite songs of all time. The story John Lennon tells throughout the piece is really the soundtrack to my entire life. It is so well written both lyrically and musically. I imagine so much more for my life and for the world every day. And "Imagine all the people
living for today…". Wow.
How Can it Be, Lauren Daigle
Do you ever just wonder why on earth God loves you? We all do from time to time and Lauren Daigle says it best:
"You plead my cause
You right my wrongs
You break my chains
You overcome
You gave Your life
To give me mine
You say that I am free
How can it be?"
How Great is Our God, Chris Tomlin
Our God is pretty great, isn't he?! Chris Tomlin sings:

"Name above all names
Worthy of all praise
My heart will sing how great is our God".
I Don't Want to Be, Gavin DeGraw
Gavin is one of my favorite artists, and this song is the playlist to a lot of lives:


Anything other than what I've been trying to be lately
All I have to do is think of me and I have a peace of mind
I'm tired of looking 'round rooms
Wondering what I've got to do
Or who I'm supposed to be,
I don't want to be anything other than me".
One Girl Revolution, Superchick
I like to think I'm a pretty confident gal and have a good head on my shoulders. I love how Superchick sings:
"And I'll be everything that I wanna be
I am confidence in insecurity
I am a voice yet waiting to be heard
I'll shoot the shot bang that you hear round the world
And I'm a one girl revolution".
Overcomer, Mandisa
Now, this song is powerful. If you claim the words of this song a few times, you better be ready for God to do some amazing things in your life!
"You're an overcomer
Stay in the fight 'til the final round
You're not going under
'Cause God is holding you right now
You might be down for a moment
Feeling like it's hopeless
That's when He reminds You
That you're an overcomer".
Possibility, Lykke Li
If there's ever a song for your down in the dumps/pity party moods this is it. I listen to it on repeat until I feel better. I couldn't find a picture of the actual singer Lykke Li's album with this song, so that's why you're looking at the Twilight New Moon soundtrack. That movie was actually the place I first heard Possibility.
Stronger, Kelly Clarkson
Now this is a pump-you-up fighting song for a gal.
"What doesn't kill you makes you stronger, stronger
Just me, myself and I
What doesn't kill you makes you stronger
Stand a little taller
Doesn't mean I'm lonely when I'm alone".
You Haven't Seen the Last of Me, Cher
I love this song. Never count me out!

"I've been brought down to my knees
And I've been pushed way past the point of breaking,
But I can take it.
I'll be back –
Back on my feet
This is far from over
You haven't seen the last of me."

10,000 Reasons, Matt Redman
If you want a powerful reason to just sing His praises, this is the song to sing!
Bless the Lord oh my soul
I'll worship Your Holy name
********************************************
I'd love to hear what songs you would put on your "life playlist"!
Let me hear from you in the comments!