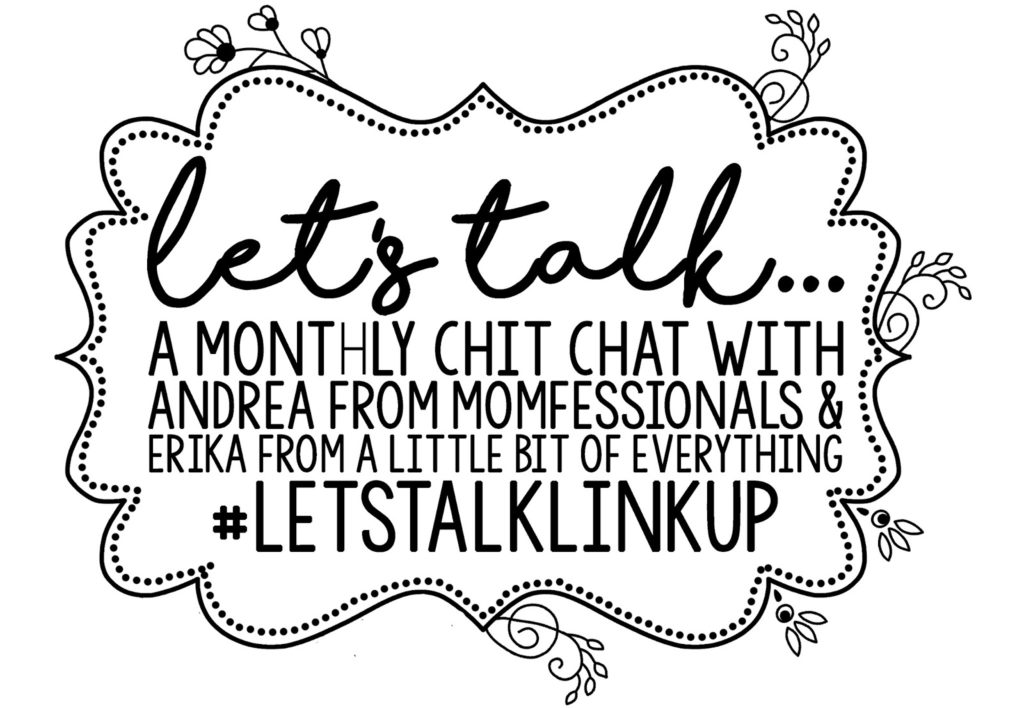 Good morning, and happy Monday!
Today we are linking up with Andrea and Erika for their monthly Let's Talk series, and this month's topic is all things Entertainment!
I really like a variety of things – TV, movies, books, magazines, and even live theater and concerts. It's really hard for me to decide where to even begin, so I'm just gonna "talk" and see where I come out!
TELEVISION
In all truthfulness, I don't watch a lot of TV, especially when it's on air. It's 99% DVR and Netflix for me and my schedule. (Insert a little self-reflection of my schedule…)
For TV shows…I can always watch these for a pick me up or a mindless veg out moment when you need to tune out the world:
I could probably keep going, but this is a good list!
MOVIES
I have a very short attention span, so movies have to snag me really quickly. I don't have a particular genre I just love, but it has to have a good plot or I turn it off or tune it out.
Some of my favorite movies to fall back on include…
BOOKS
We all know how much I like to read, so I'll keep it to a minimum!
(September book review coming tomorrow!)
Christy by Catherine Marshall is my all-time favorite book.
I love the original Nancy Drew series.
And you can't go wrong with anything by Nicholas Sparks.
I could probably keep talking about entertainment forever, but we will save more specifics for a Just Me, JC post!
See you tomorrow!