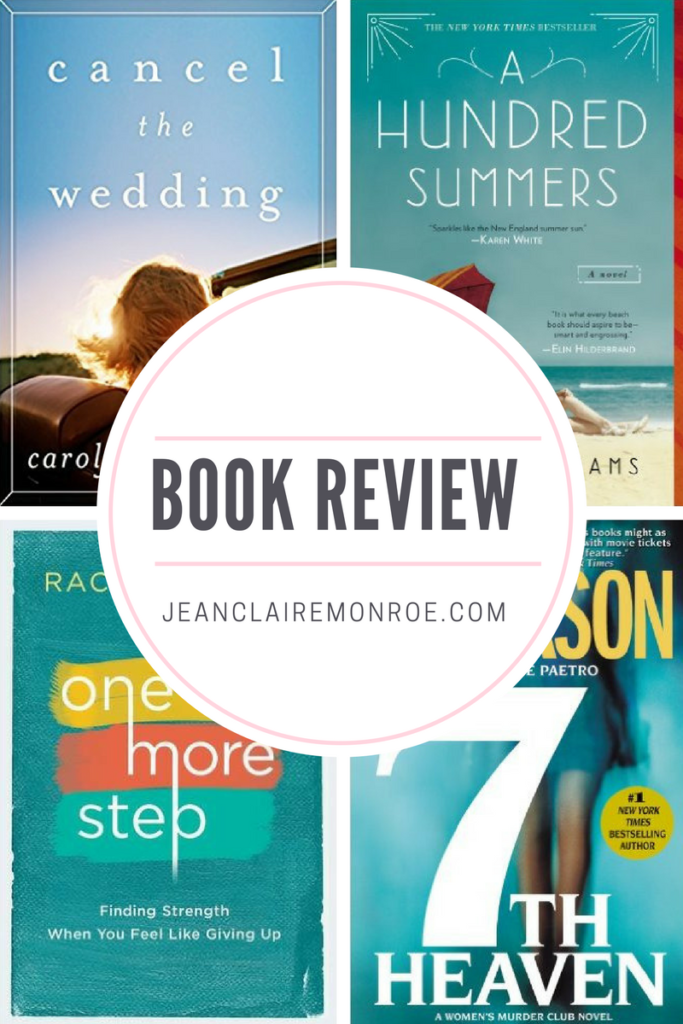 Yay! It's book review day!
My favorite post of the month! And let me tell you, two of these books are the best I've read in years. YEARS! I can"t tell you to grab them soon enough. They are that good!
This is the one!
This book is Dingman's first novel, and it is the best new book I've read in years. It's endearing and unexpected, you just have to keep reading to find out what happens next. The funny thing about the title is that has little to nothing to do with a wedding. It's all about unearthing a mother's past eneloped in tragedy and suspense.
I really liked this one too. However, the first five or so chapters dragged a bit. But, by chapter 15 I was singing hallelujahs and shouting amens. If you ever have had a hard time dealing with your emotions and putting a smile on your depression, this one is for you. There's nothing like true freedom!
Loved this one! I devoured it over the weekend. Historical fiction with twist of friendships, betrayal, love and loss – with one heck of a tragical twist  You have to read this one!
This was my reread of the month, number 7 in the Women's Murder Club series. 1-3 are great, 4-5 meh, 6 better, 7 is back in action. I enjoyed this one.
**********************************************
Have you read any new books lately I need to add to my ever growing list? I'm sorting through my collection to sell a few on eBay soon. I have way too many books.
That was the understatement of the month and it's only the second. 
I just love books! Ha!