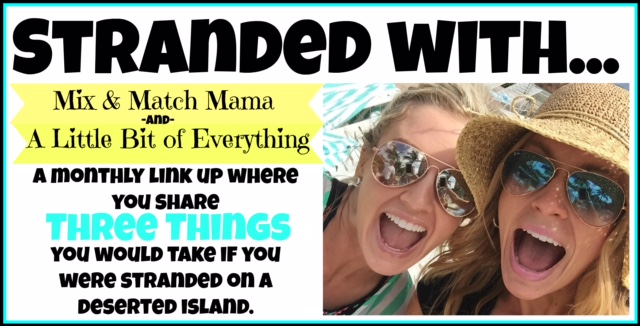 It's time to get STRANDED with Erika and Shay!
If there were any two people I had to be stranded on a deserted island with I would probably choose them!
(However, we did talk about what 3 famous people we wouldn't mind be stranded with here!)
Today, we are stranded with only 3 movies to choose from. Here are my picks:

I remember the first time I saw this movie in the theater, and it still gets me every time. Of course, you all know how close I am to dementia, so I have a personal interest on top of the love story in the movie. One of my all-time favorites!

I rented this one summer, and my mom and I laughed the whole way through. We are both big Reese Witherspoon fans (and I'm a chihuahua fan!). We watched it through twice in one sitting.

For number three I chose The Holiday, but it could easily change to Titanic or The Little Mermaid or…
I have way too many favorites to just pick three!
What 3 movies would you want with you on a deserted island?
I'd love to hear your ideas in the comments!