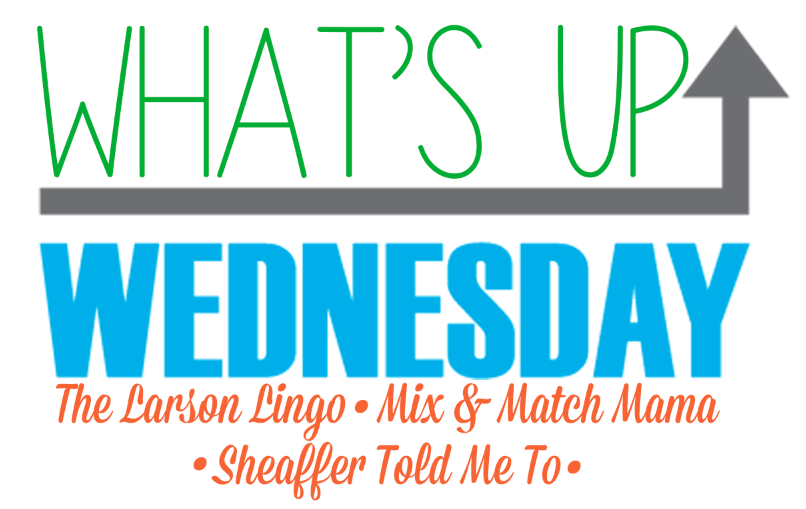 It's a BELATED What's Up Wednesday!
Since I've been a little behind on the blog lately, this post is a little behind too!
On the last Wednesday of the month we link up with Shay, Sheaffer, and Mel and share fun and random happenings from our month. So, let's get started!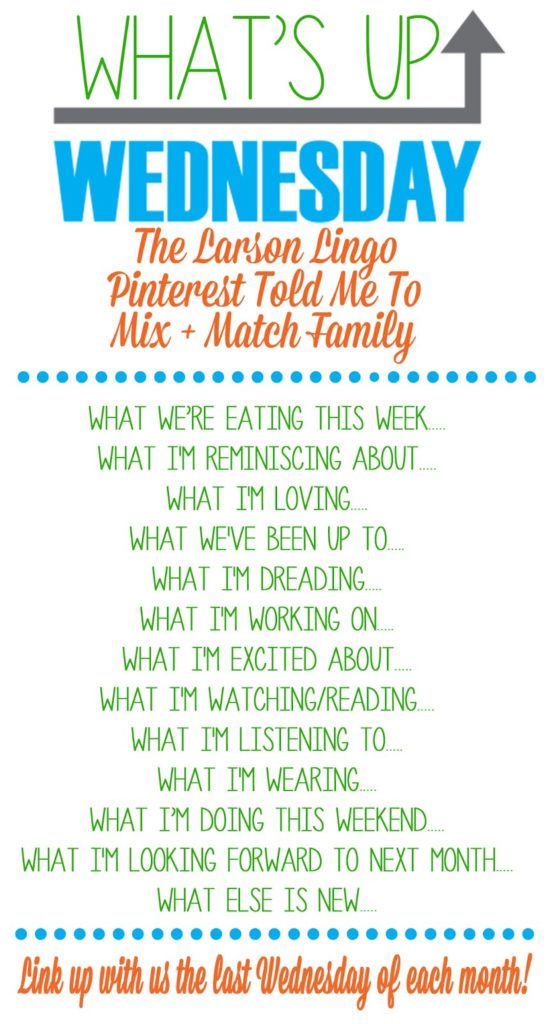 1. What I'm eating…
I'm back on Nutrisystem. My body just does not want to drop any more pounds I tell you. I run 5 miles a day, sometimes more. I cross train with an app, use exercise DVDs, and monitor every calorie on my My Fitness Pal app. I have just plateaued. Do any of you have any suggestions on ways to break through this wall?
(Please no diet pills/shakes/supplement sales pitches. 🙂 )
2. What I'm reminiscing about…
Being skinny. Ha!
I miss my girls too!
3, What I'm loving…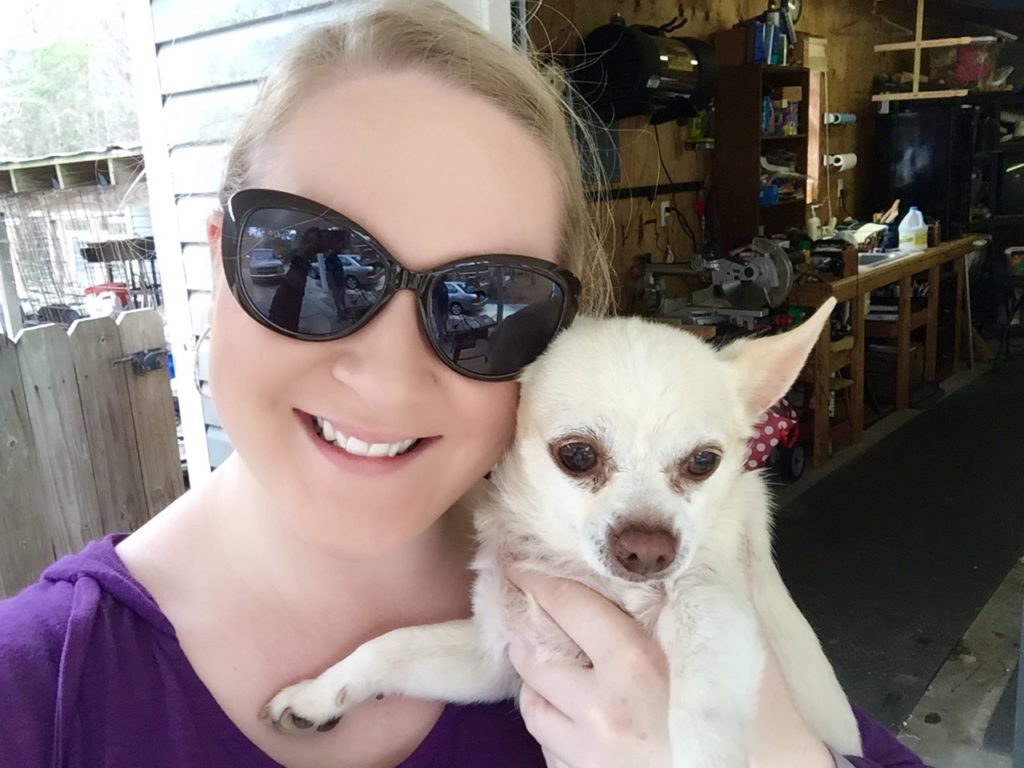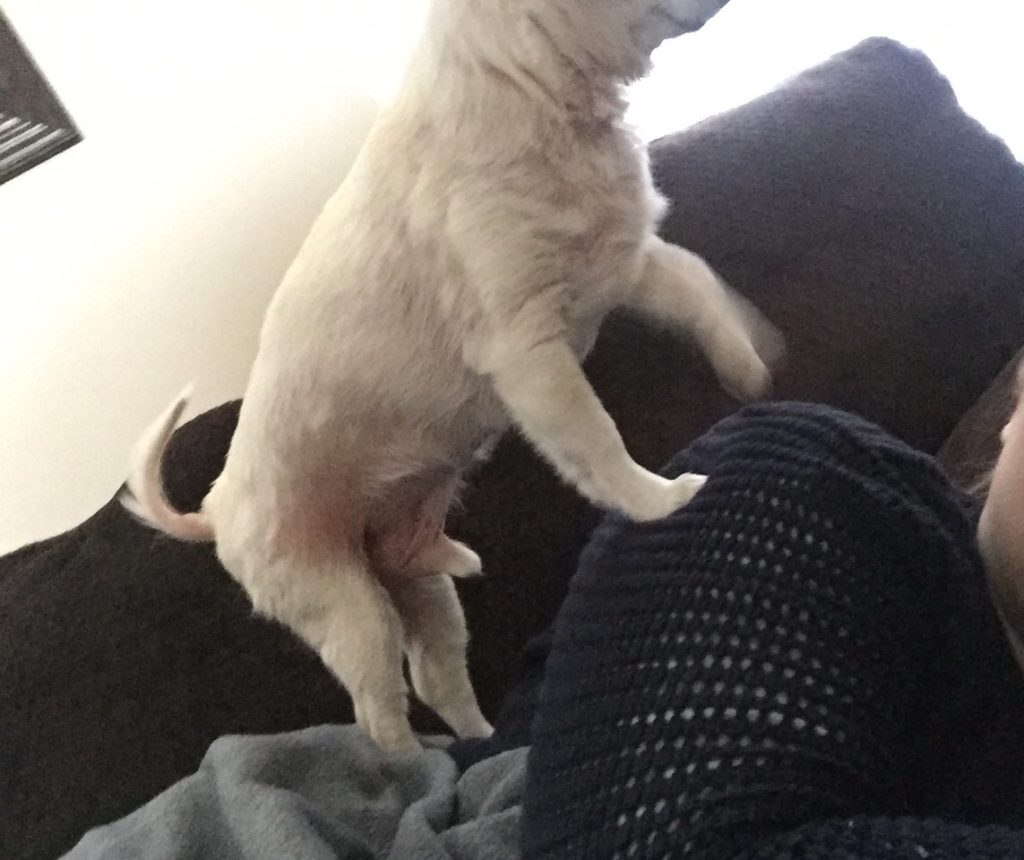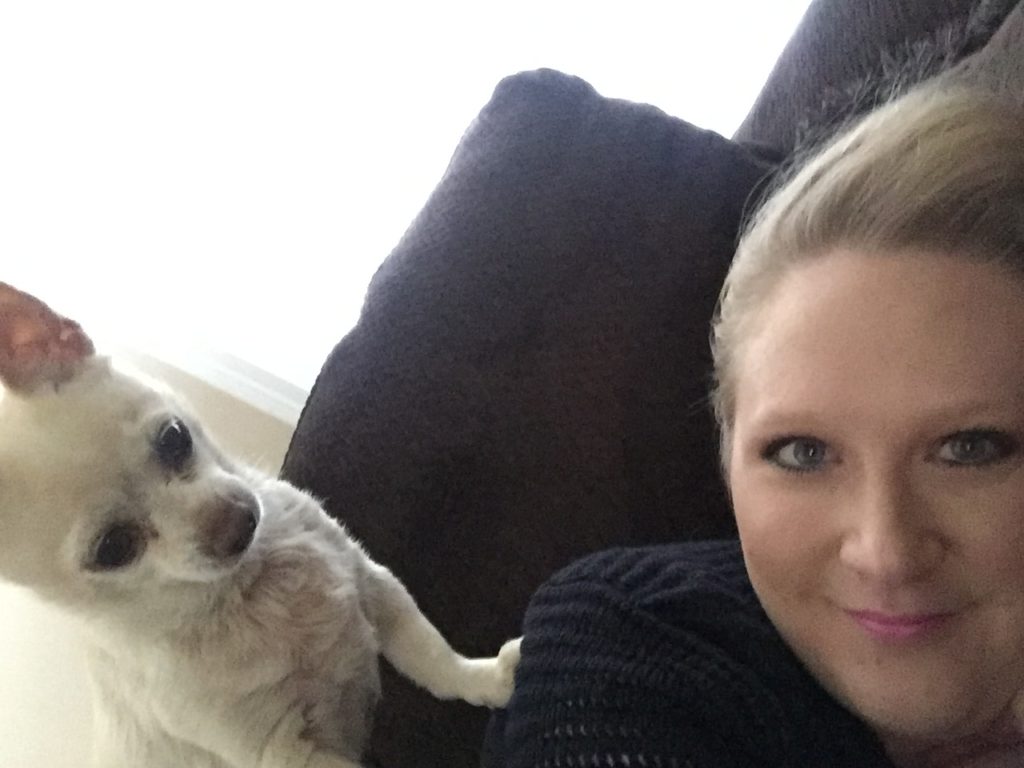 Spending quality time with Peanut! He's gonna be so sad when I start back at work next week. It's been fun being a full-time chihuahua mommy for awhile!
4. What I've been up to…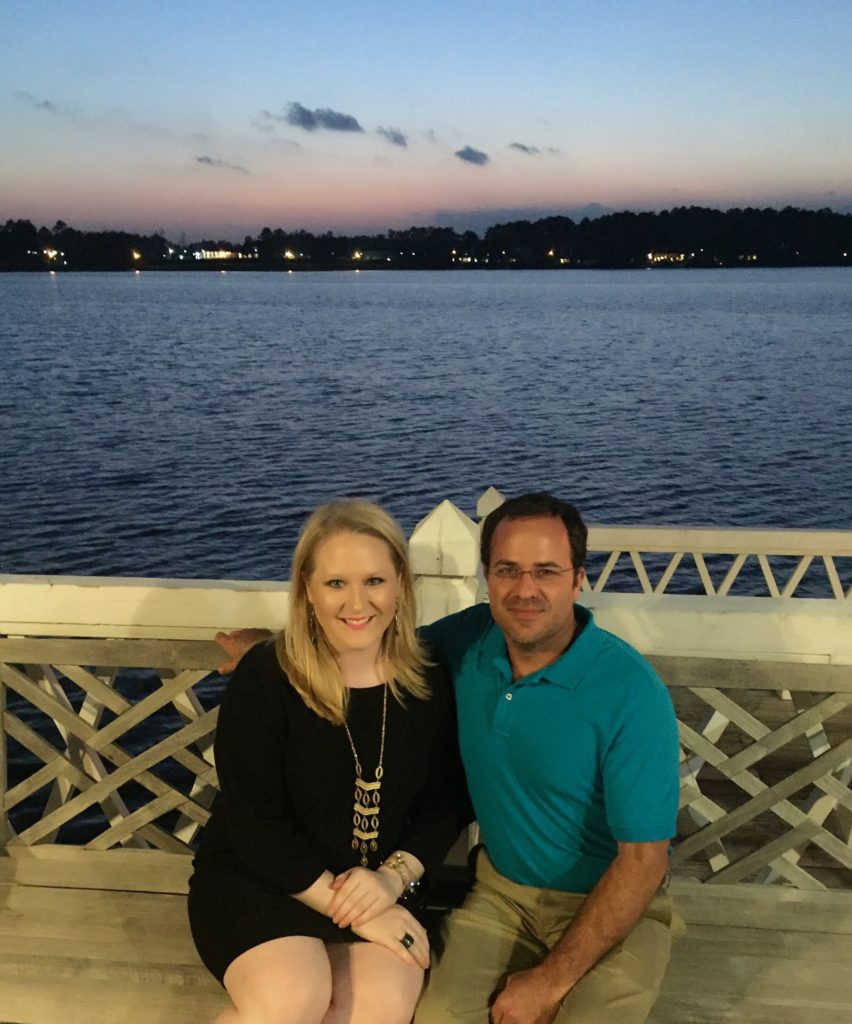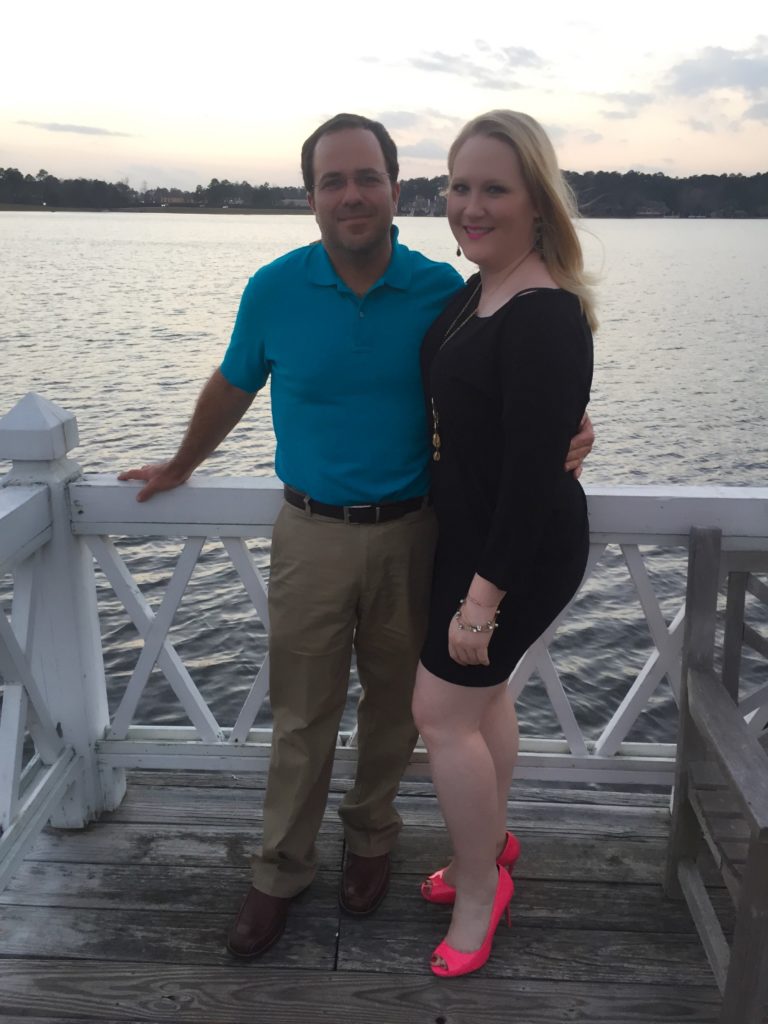 (dress, shoes – Jessica Simpson, out of stock)
The Lighthouse Rescue Mission held its annual Sweet Success Auction a couple of weekends ago, and we had a great turnout for a great cause!
5. What I'm dreading…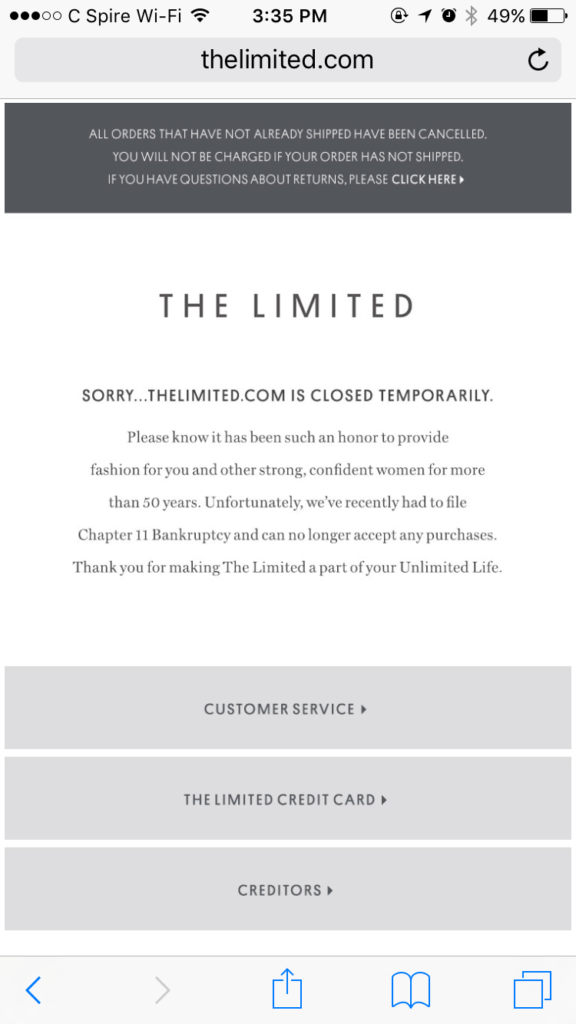 This stinks!
The Limited is my FAVORITE place to order pants. They fit me perfectly. Now I have to find a new favorite store.  Not to mention I worked at The Limited for a few years while in college, and I absolutely loved it. So sad.
6. What I'm working on…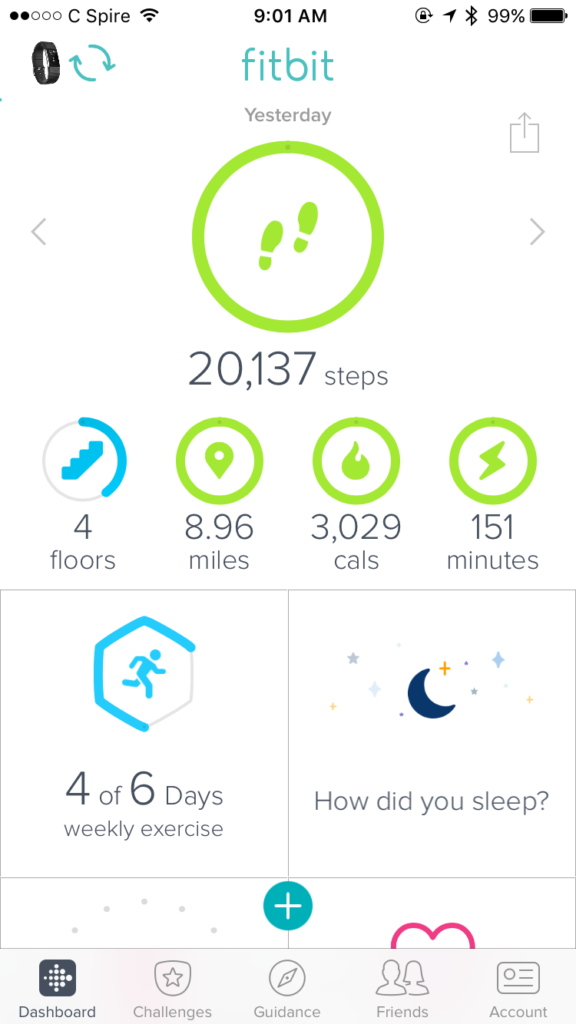 Running my butt off! I'm super excited to run a half marathon soon, and hopefully a full marathon for New Year's 2018. I actually enjoy this stuff believe it or not! Miss Priss can sweat with the best of em'!
7. What I'm excited about…
Nothing in particular!
8. What I'm watching/reading…
Since the series comes to an end soon (SO BUMMED!), I rewatched the whole series again to prepare for the finale. PLL has been one of my most favorite shows yet, and I hate the idea that it's coming to an end.
I mentioned last month that I had started rewatching the GGs from the beginning, and I just finished it again. I would bet I've seen the entire series at least half a dozen times in my life, and I'm sure there will be many more viewings in the future.
I've never been a big Housewives fan, but I did enjoy the gals from Beverly Hills when I did tune in. I've downloaded season one from Amazon Video, and so far… I feel poor.  Ha! I'm loving the drama!
Since I've started my race training again, I've been watching The Biggest Loser on my Kindle while on the treadmill. Which stars Jillian. Which made me think of this book I had. I read Unlimited a few years back and remembered how inspirational it is, so I brought it back out. It's as good as I remembered!
(If you missed my February book review you can find it here.)
9. What I'm listening to…
90s pop radio, baby!
10. What I'm wearing…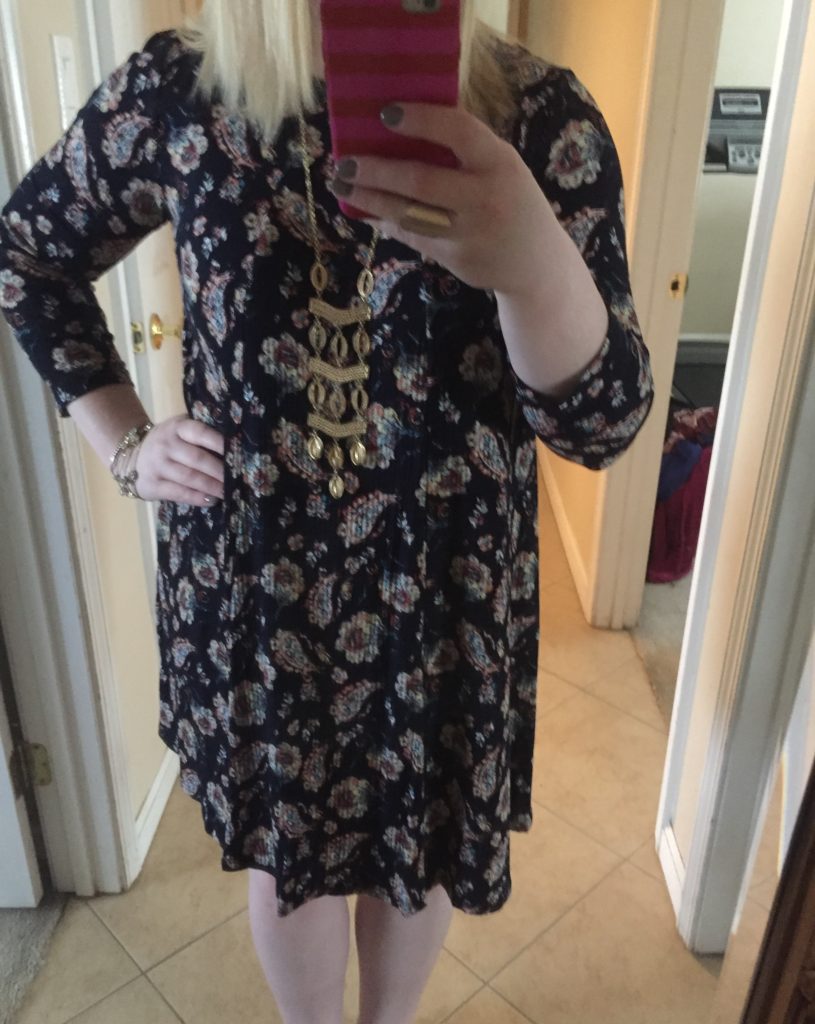 (dress)
I've found a lot of super cute dresses lately. A Just Me, JC style post is in the works.
11. What I'm doing this weekend…
P and I are headed to see Jud again.
12. What I'm looking forward to next month…
Nothing in particular.
13. What else is new…
Not too much, ha!
**********************************
Bonus question this month: What is your "can't live without" beauty product?
I was gonna say the Aloette Nutri Moisture Creme or the Skin Refining Toner, so let's just say the Aloette AloePURE package!
(You can catch my favorite beauty products post here!)
Thanks for stopping by today!